Experience New Possibilities on the Hearing Journey: A Sneak Peek
Written By: Elizabeth "Eli" Gaffney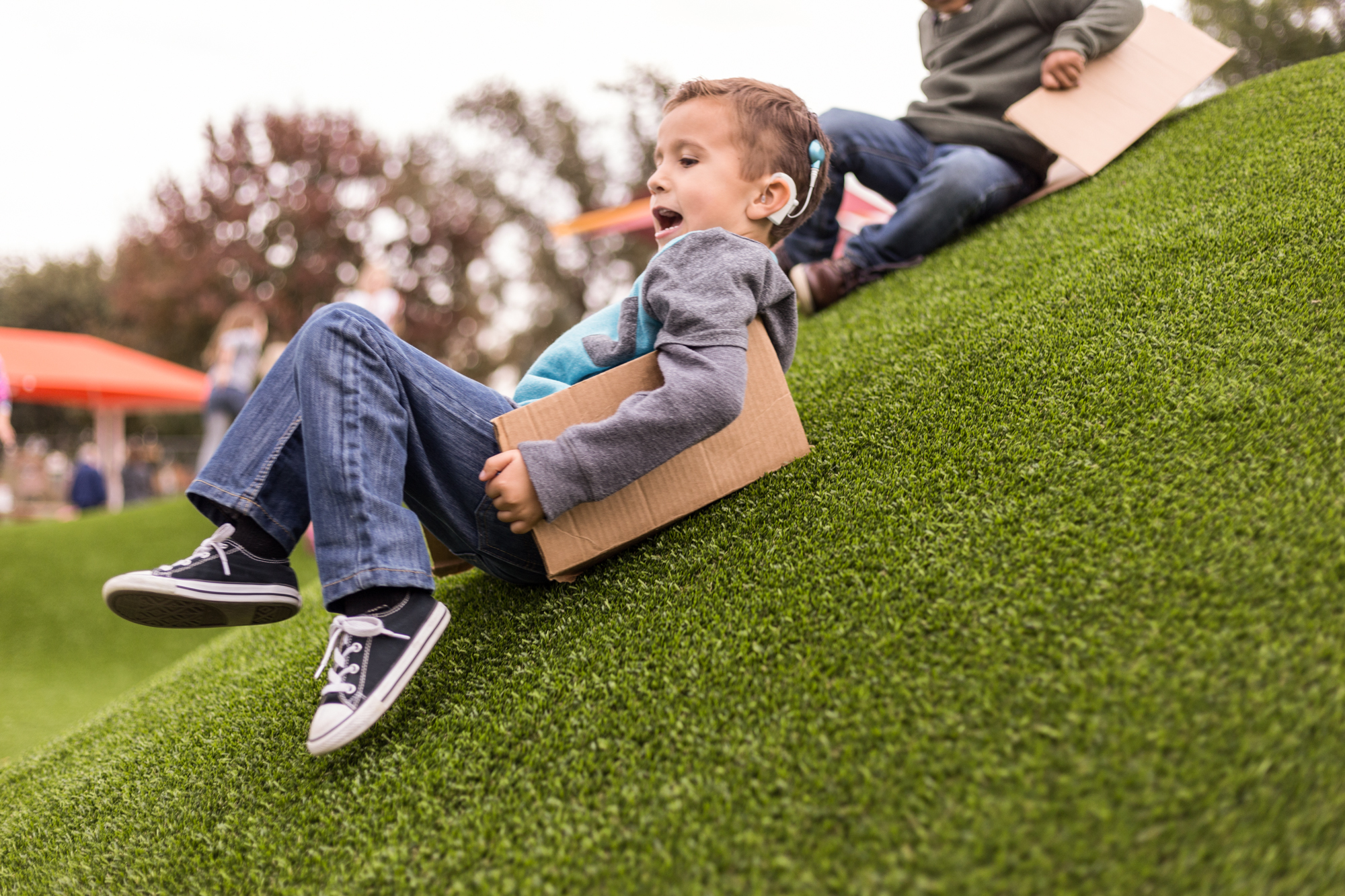 As part of its Cradle to Career Initiative, AG Bell has been connecting its state chapters with its corporate partners to deliver exciting Community Learning Expos. This event is for families of children who are deaf and hard of hearing who use cochlear implants or hearing aids, as well as people interested in learning more about hearing technology.  
The next scheduled event is sponsored by Advanced Bionics and will take place on February 29, 2020 at All Ears! Listening and Language Center in Houston, Texas. This event is offered in English and Spanish. 
AG Bell is an important resource for both parents and professionals. It connects people of all ages who are deaf and hard of hearing who are pursuing a listening and spoken language (LSL) outcome. We all do better when we work together, so the chapter is made up of families, deaf educators, audiologists, speech language pathologists, adults who are deaf or hard of hearing and others who are part of the local community. We want to have fun, support each other, and learn together. For professionals, AG Bell oversees the Academy of Listening and Spoken Language, the credentialing body for Listening and Spoken Language Specialists, both Certified Auditory Verbal Educators and Auditory Verbal Therapists.
For many families, joining AG Bell is a way to connect with other families beginning their journey and those who had paved the road ahead of us. This is a place where they can find hope, knowledge and emotional support.
This event is geared towards all families who have children with any degree of hearing loss and the professionals who support them. It will be an open house so families and professionals can come and go and explore at their own pace. There will be activities for the children and a light lunch will be offered.
What Will You and Your Family Experience?
You and your family can visit learning stations in English and Spanish to learn about resources for babies through the teen years, as well as the latest in hearing technology.

You and your family will also be able to connect with other families and share your experiences.

Children will have their own activities that connects them with other children who have hearing loss.

High school and college students will share tips about navigating school, sports and friendships while using hearing technology.

Professionals can connect with families and other professionals interested in LSL.

On site will be Elizabeth Gaffney, chapter president-elect, and other chapter members who will help you learn how to become more involved in the community, connect with other families and join in future chapter events. You are also encouraged to connect with the local Advanced Bionics support team, Desiree Chamberlain, Lindsay Fletcher, and Carina Rodriguez. Desiree, Lindsay and Carina are audiologists. Desiree is principal clinical specialist and Lindsay is regional manager for Advanced Bionics, both from Houston. Carina is a bilingual educational audiologist in California.
The South Texas chapter focuses on events to educate and connect. The board would love to hear from the Texas LSL community on what is most important to you. Please share information about this event and about the chapter with your friends and the professionals. We look forward to seeing you on February 29! 
For more information and to register, visit www.agbell.org/texasexpo.